Web Design Wexford
Getting online is as easy as 1 2 3 !
Call us now!
Feel free to call us if you have any questions about any of our services
We'd love to hear from you.
Call us now on 01 230 3645
Promoting your Website
Call us on 01 230 3645 to learn more
We'll get your website found online
Every website wants to be on page one of Google. So when you want to be ahead of your competitors, we can help with that.
Product Support
We provide all our clients with ongoing Human Support by Phone, Email, Skype & Google Meets.
Fanatical Human Support
We get 5 star Google Reviews from our clients because when it comes to ongoing support we are second to none.


For Web Design Wexford or Web Design Dublin. We'd love to Meet You In Person  Or Via The Web!
Feel free to contact us with any questions you might have Via Skype or Google Meets.
Main Office: Willow House, Pearse Street, Gorey, Co. Wexford
Sales Office: Ashgrove House, Kill Ave.. Dunlaoghaire, Co. Dublin
Phone: 01 230 3645
Email: sales@thedesignpool.com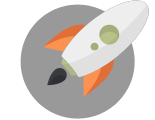 We're Here To Help Your Business Blast Off!
Our Work is all about Creative Ideas, Innovation & Sheer Determination. We Also Host Websites