Some examples of recent work
DLR Leisure
Paul H
2021-12-14T17:04:48+00:00
Woodbrook College
Paul H
2021-10-08T11:50:53+01:00
Olivieri's Fine Italian Foods
Paul H
2021-10-08T11:53:09+01:00
Prunty Signs
Paul H
2021-10-08T11:56:51+01:00
Tallaght Solicitor
Paul H
2021-10-08T11:54:45+01:00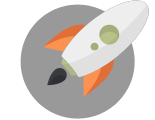 We're Here To Help Your Business Blast Off!
@thedesignpool our Work is all about Creative Ideas, Innovation & Sheer Determination. We Also Host Websites
Each of the projects we have worked on has been completed on time and withing budget. Our web design projects have enabled us to work across a range of industries in the small business sector. We have worked with schools, solicitors, accountants, beauty companies. All have presented us with web design specs. We listened and implemented providing each small business with their own unique online identity.
We can do the same for your small business so lets get started.