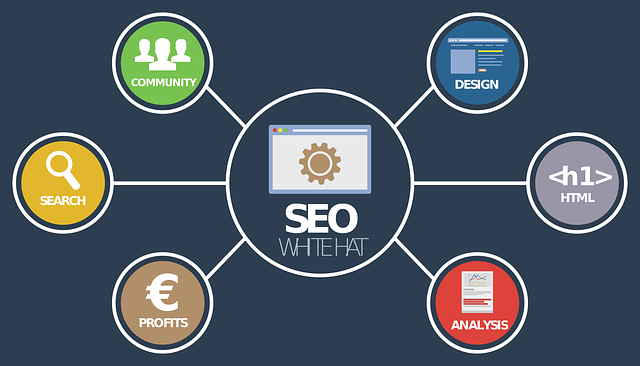 The Importance of SEO
SEO for Small Business or, as it is commonly referred to as Search Engine Optimization,  is a must have component when you are designing your website.
Many small businesses get a website designed but then do nothing to promote it. Thus their businesses never reaches the Top 10 of Google where a company must be positioned if they are to be found by potential customers.
If SEO is applied correctly then your website will be visible to search engines allowing you to attract traffic, leads and customers.
There are a variety of ways that SEO can be applied to your website. However it all starts with keywords and phrases. These are the terms that people type when searching for business services online.
The websites that have a successful website strategy are the ones who attract  large volumes of traffic with well optimised keywords, phrases and imagery that relates to their service or product.
For example, you may be an electrician and be keen to see what users are searching for on Google that is related to your business.
Below the term "electrician dublin" receives 1900 searches a month on Google.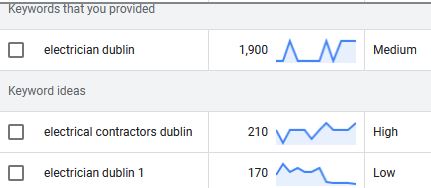 Thus, if you were a Electrician in Dublin you'd want to weave this phrase into all content on both your website and social media profiles.
SEO should also be applied off your website in the form of external linking to other websites as well as providing valuable content on  guest blogging websites that link back to your own website.
Google rates the quality of these links to assess if a website deserves to be bestowed with high rank authority and thus greater visibility in the search engines.
What can a small business gain from SEO
Search engine optimisation offers a great many benefits to an online business, some of which include:
Appearing higher in the search engine rankings
Increased targeted traffic levels to all pages on the site.
Greater Recognition of the company brand.
Improved marketing return on investment as many SEO techniques can be applied at low or no cost.

SEO doesn't have to be complicated
There are many different elements to SEO but it doesn't have to be complicated for you to achieve the most effective results.
For example:
Find out what keywords searchers are using to locate your business.
@thedesignpool we have a great tool that shows you how to do this.
Once you've harvested in your keywords  then you will need to create a content strategy that will convert visitors to your website into customers.
Remember to always keep updating your website and reaching out to other websites to achieve backlinks.
Finally, with your pipeline of customers established, it is important you analyse what is and isn't working to further refine and improve your  SEO strategy.
If done properly SEO for a small business can result in higher levels of traffic to your website which can then be converted into customers of your products and services.
If you haven't the time or resources to create your own SEO marketing strategy then let us do it for you. We have the expertise and extensive experience to guide you in the right direction.
Call us on 01 230 3645
Domains
Web Hosting
Web Design Packages